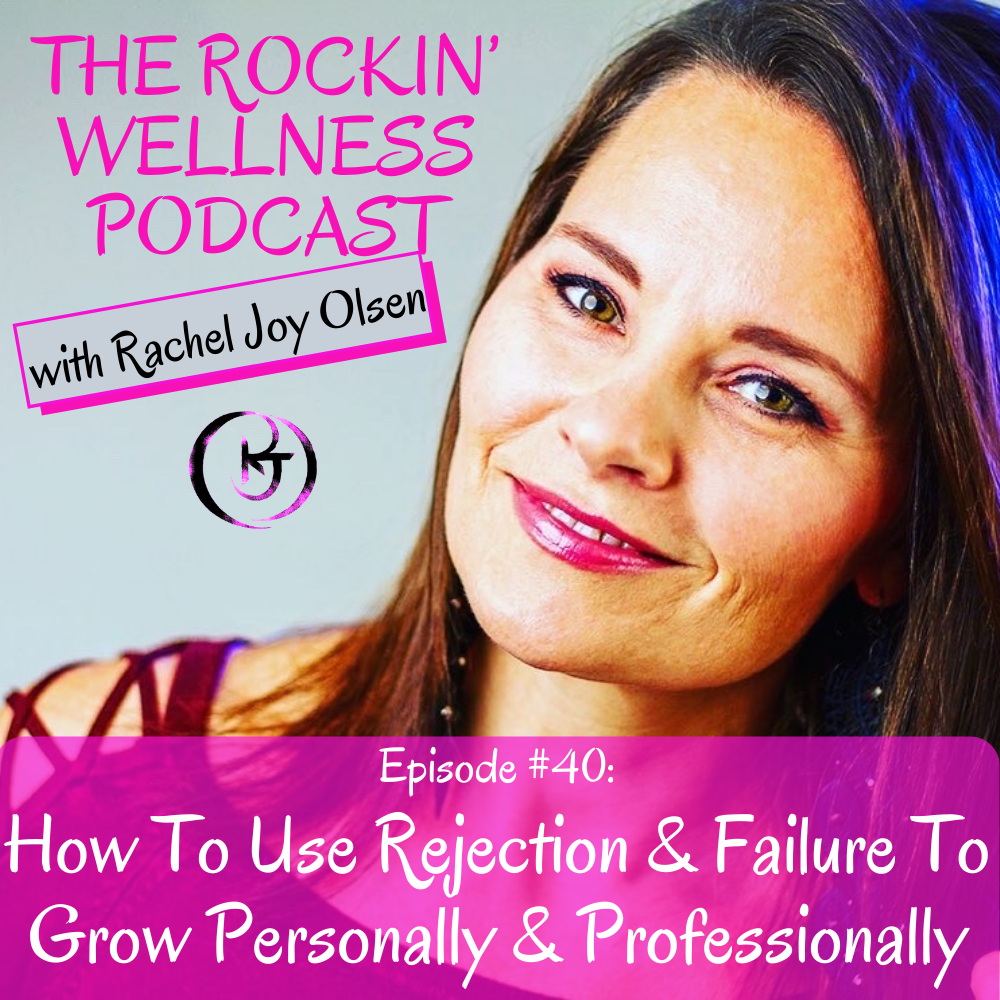 Have you ever been rejected by someone who you were trying to help, or who you were hoping would give you a chance? Have you ever failed at doing something you thought was a sure thing?
Here's the thing, rejection and failure do not have to be the end of your dreams. For some, rejection and failure are the exact thing they needed to grow and blossom into the person they truly were meant to be. In this blog, you will learn how to use rejection and failure to grow and accomplish your dreams and goals. 
Show Notes
How To Use Rejection & Failure To Grow Personally & Professionally – Blog
Motivational Videos:
Thank you for listening!
The Rockin' Wellness Podcast is a 100% listener supported podcast. To support this podcast CLICK HERE to purchase a supporter membership. I am grateful for your support!
Please subscribe to this podcast on iTunes and Spotify listen to it on the go! Share this podcast with anyone you feel would enjoy this podcast and please leave a review.
CLICK HERE to see and listen to all episodes.
Please like our Facebook page at: www.Facebook.com/TheRockinWellnessPodcast
Thanks for listening and for your support!
Until next time!
Keep rockin' your wellness!
Rachel Joy Olsen, BSc., MBA, Podcast host, health & wellness coach, author