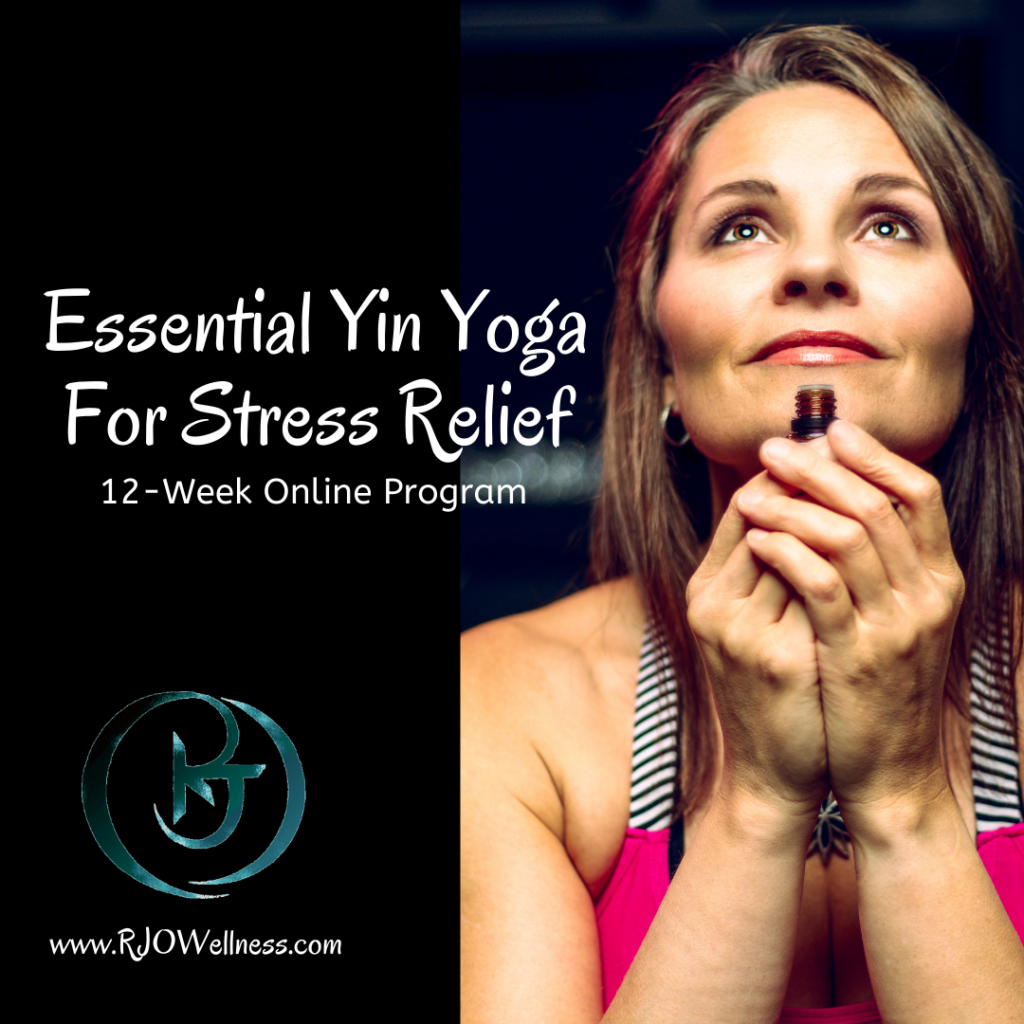 Essential Yin Yoga For Stress Relief is a 12-week online program where you can go at your own pace to experience the powerful benefits of yoga, essential oils and meditation.
Each week, you will have have access to:
two yoga classes,
a meditation, and
essential oil recommendations you can use to enhance your practice
downloadable PDF essential oil information sheets that will teach you many benefits of each oil.
In this program, Essential Yin Yoga For Stress Relief, you will experience the many benefits of yin yoga, meditation and essential oils combined resulting in a transformative experience.
What is yin yoga?
Yin yoga is an active stretch style class designed to penetrate deep into connective tissue expanding flexibility while invigorating the energy centres of the body to release blockages and increase your energy flow. Focusing on static movement, breath work (Pranayama) and meditation to create a profoundly deep and rewarding practice. The primary differences between Yin Yoga and many other forms of yoga is that you are encouraged to NOT use your muscles and passive poses are held for several minutes.
Benefits of yin yoga include:
increased flexibility
release of stress & tension in the body and mind
deeper connection with yourself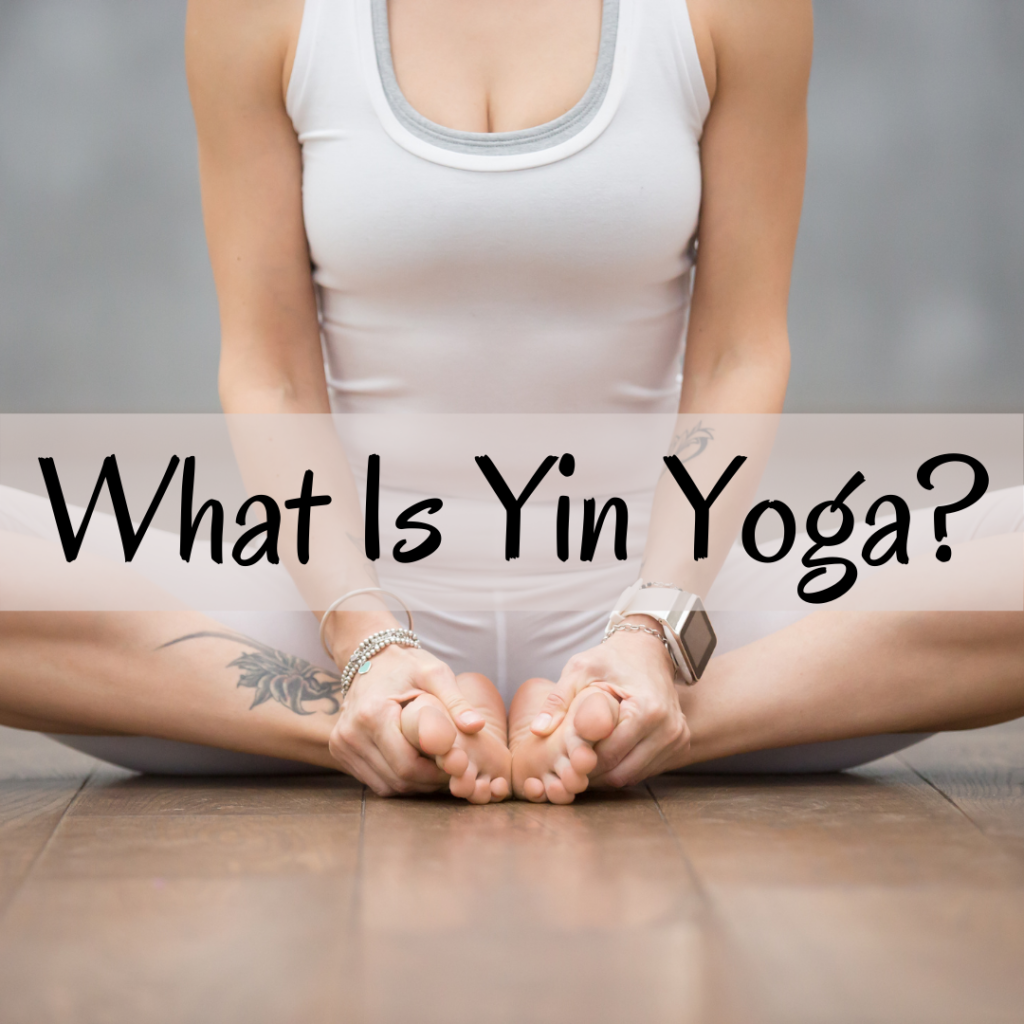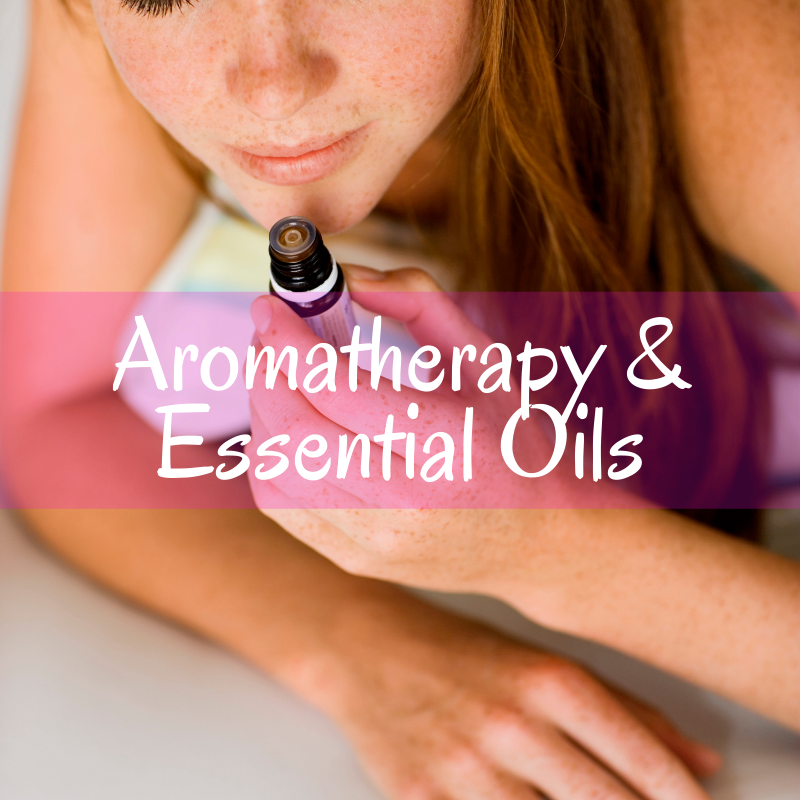 In this program, Essential Yin Yoga For Stress Relief, essential oils are added to the practice to help take the practice to another level of healing and wellness.
Why Essential Oils?
Much like yoga, the use of essential oils aims to support the well-being of the body, mind, and spirit. Research has shown that essential oils not only provide emotional benefits but physical benefits as well. There are several studies that speak to the abilities of essential oils to help reduce anxious feelings and provide an overall sense of well-being. Other research studies have shown that they can help maintain concentration. Lastly, research has suggested that essential oils help promote feelings of clear breathing and open airways.
In this program, Essential Yin Yoga For Stress Relief, you will have access to a weekly meditation.
Why Meditation?
Meditation is a habitual process of training your mind to focus and redirect your thoughts. You can use it to increase awareness of yourself and your surroundings. Many people think of it as a way to reduce stress and develop concentration.
Benefits of meditation include:
enhanced self awareness
enhanced ability to focus the mind
connect to your soul and deepest desires
reduce stress and tension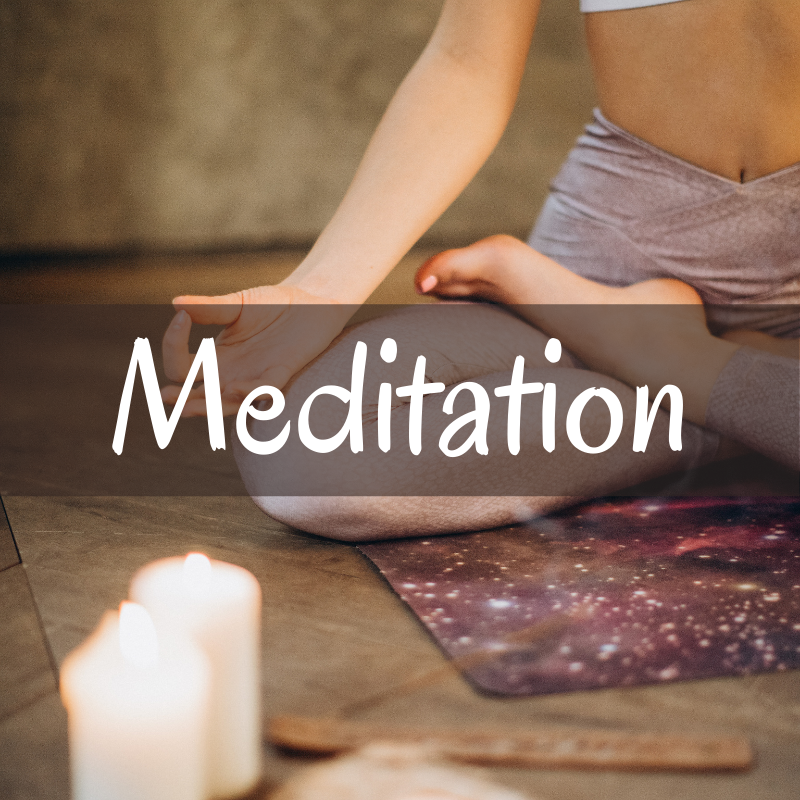 What People Are Saying About This Program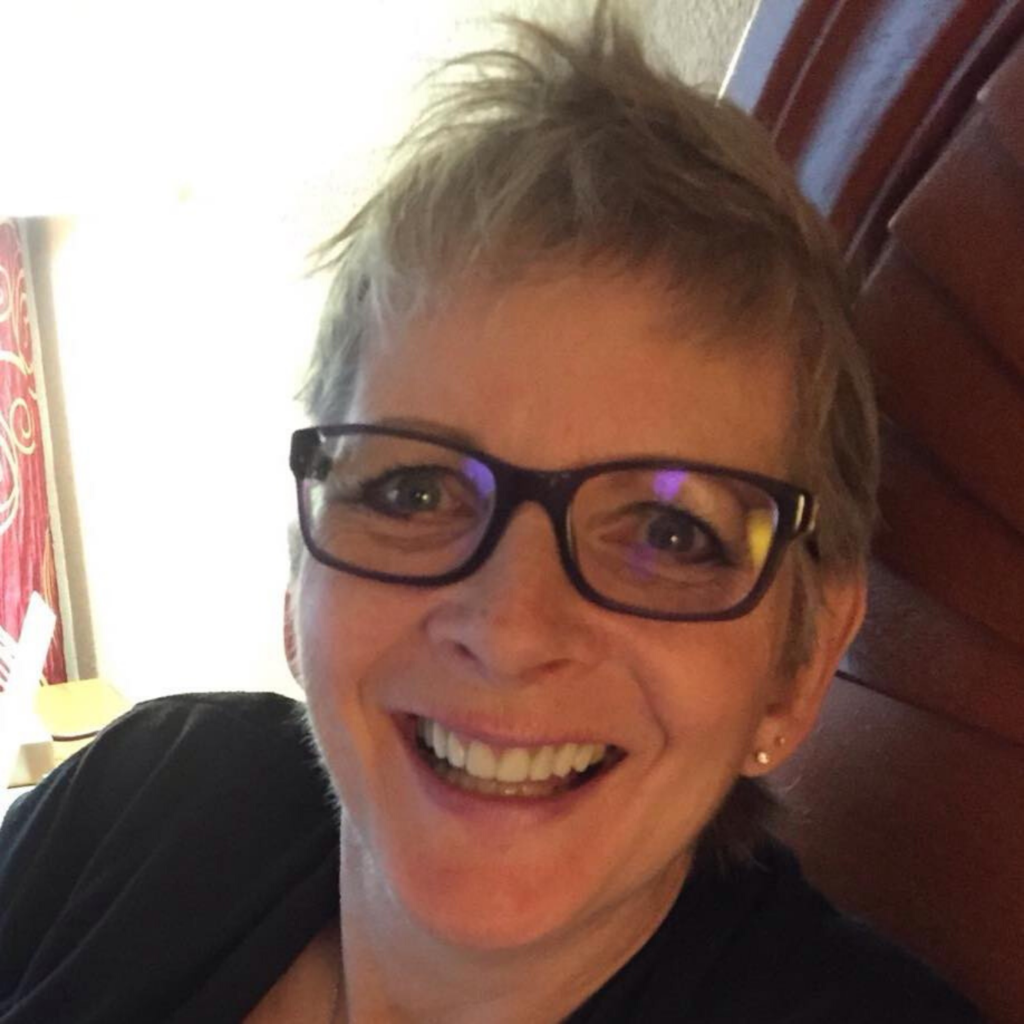 Since I have begun my yoga journey (at 60), I have gained more flexibility, strengthened my core and lower back and gained muscle tone. I have learned relaxation and breathing techniques and learned how to slow down and be at peace. I love myself and others in a more positive way and manage stress better. Although I have enjoyed essential oils for many years, I have also learned to integrate them into our yoga practices and how different blends/oils activate different senses or feelings. I now add oils to enhance my day and have fun doing so. Yoga has totally improved my health mentally, physically and spiritually. So glad I stepped out of my comfort zone.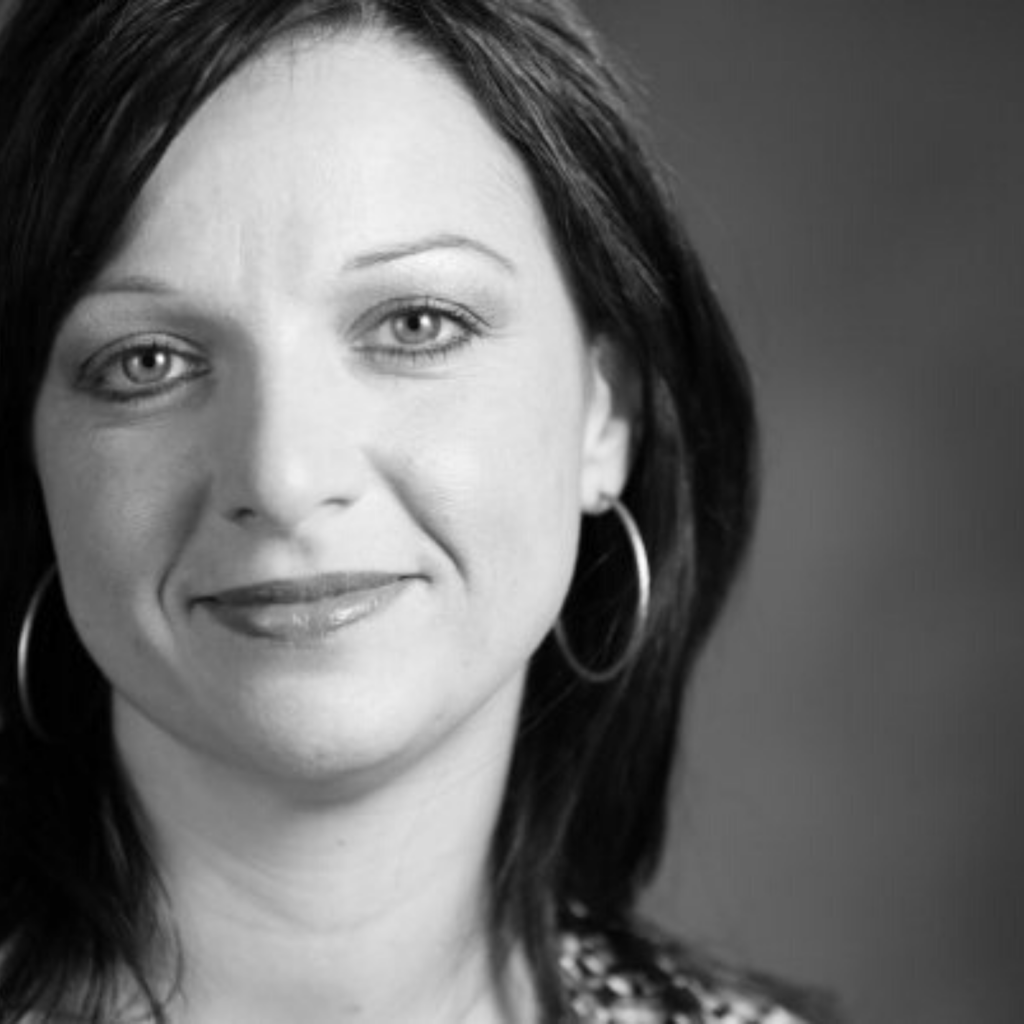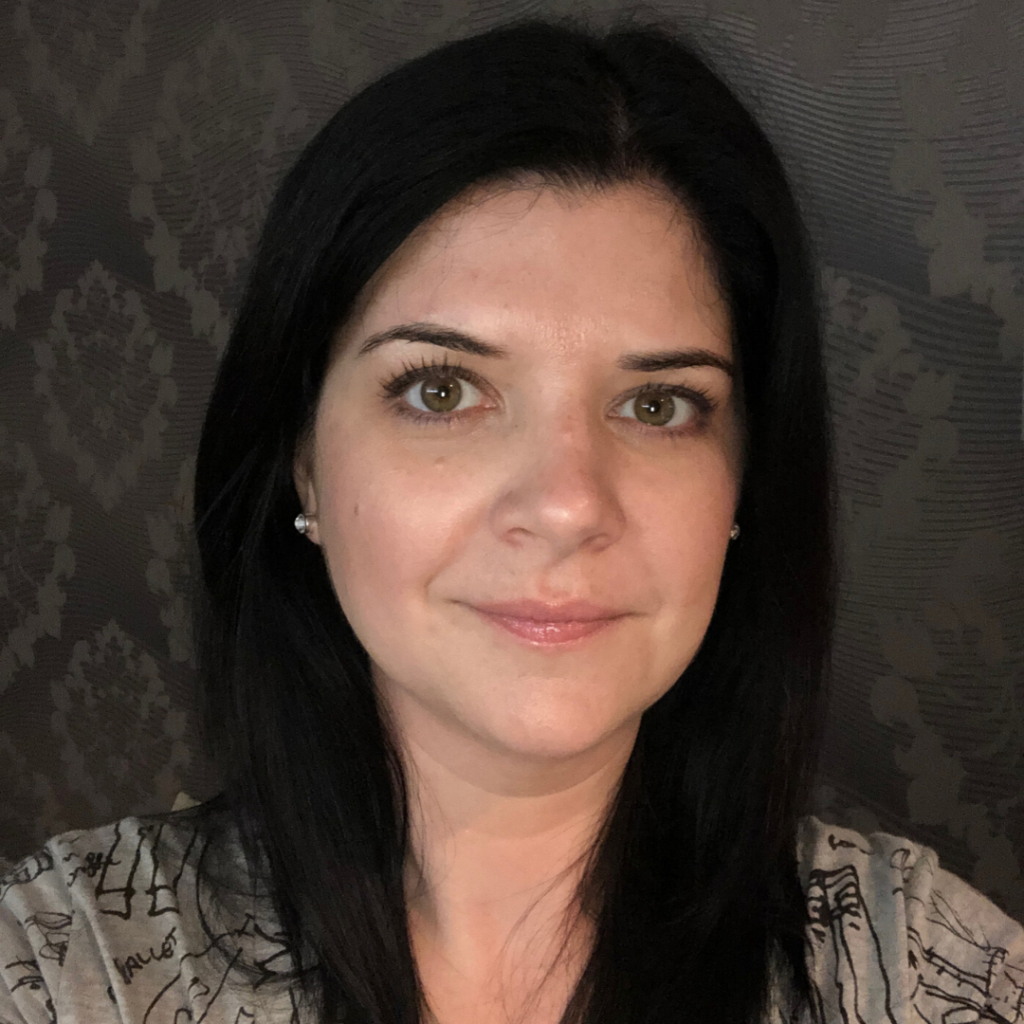 ---
Your Instructor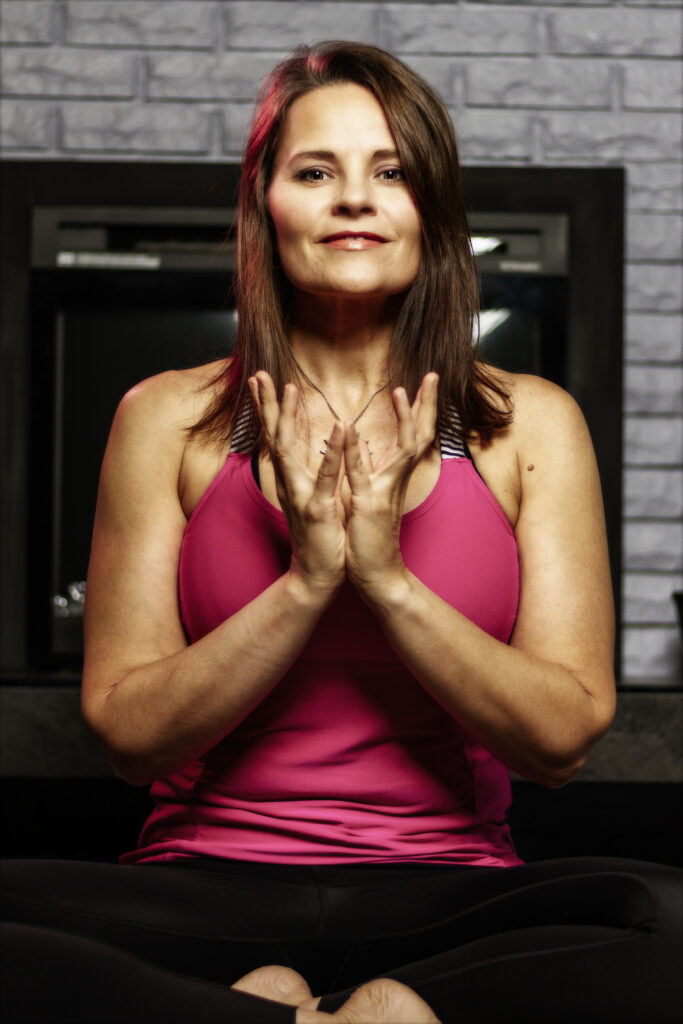 Rachel Joy Olsen is a certified health, wellness and spiritual life coach and yoga instructor. She has had a self-practice of yoga for almost 20 years and teaching for over four years.
Rachel believes in the practice of yin yoga, along with the use of essential oils, as a powerful way to enhance health and well-being. Yoga and the use of essential oils are powerful on their own and when put together, you experience positive transformation.
To learn more about Rachel and how she came to be a coach, CLICK HERE to to read her story.
Are Your Ready To Get Started?