YOUR NEW LIFE STARTS HERE! CHOOSE YOUR PATH!
Click on the pictures below to learn more about each topic.
---
Listen to and support the new Rockin' Wellness podcast with your host Rachel Joy Olsen.
This podcast covers topics including health, wellness, fitness and yoga; everything that will help you rock your wellness!
Tune in weekly to listen to a new episode and click the button below to become a supporter and gain FREE access to all podcast transcripts.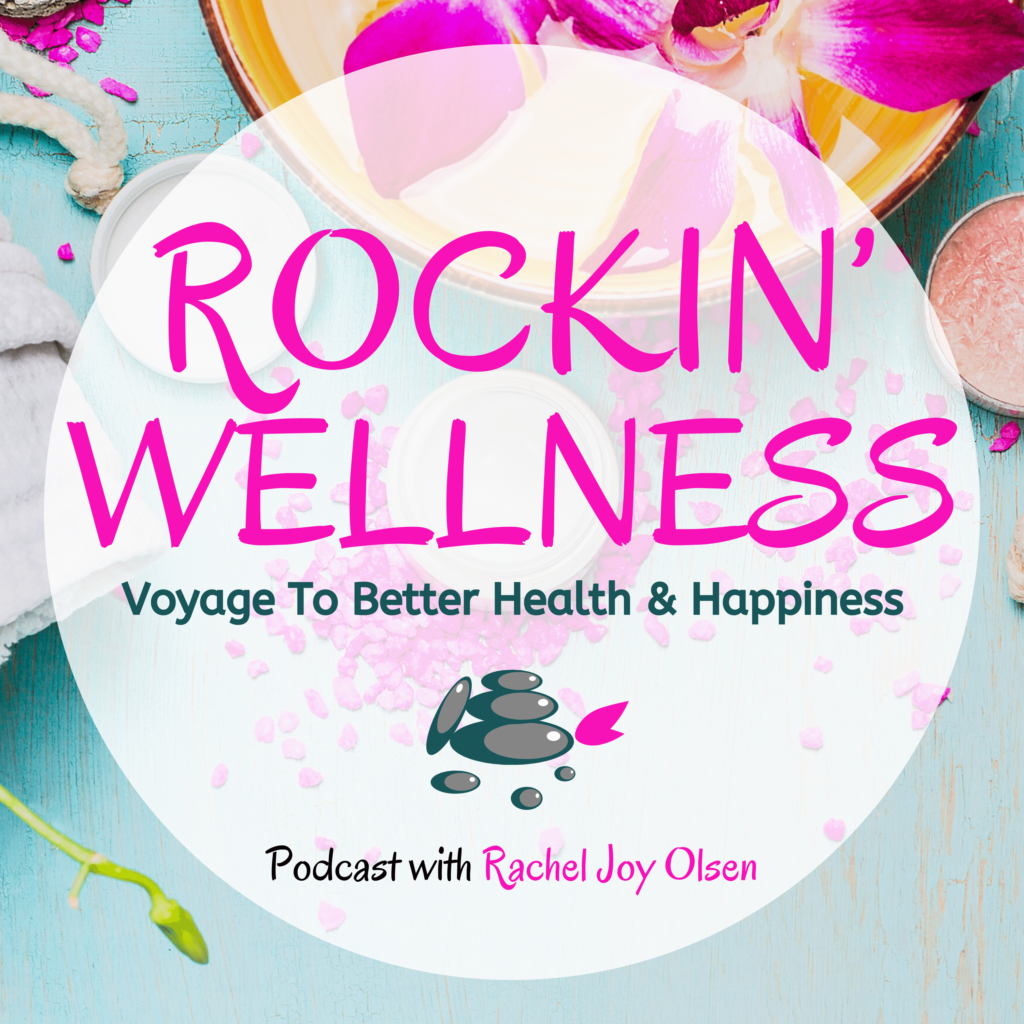 ---
Signature Coaching Program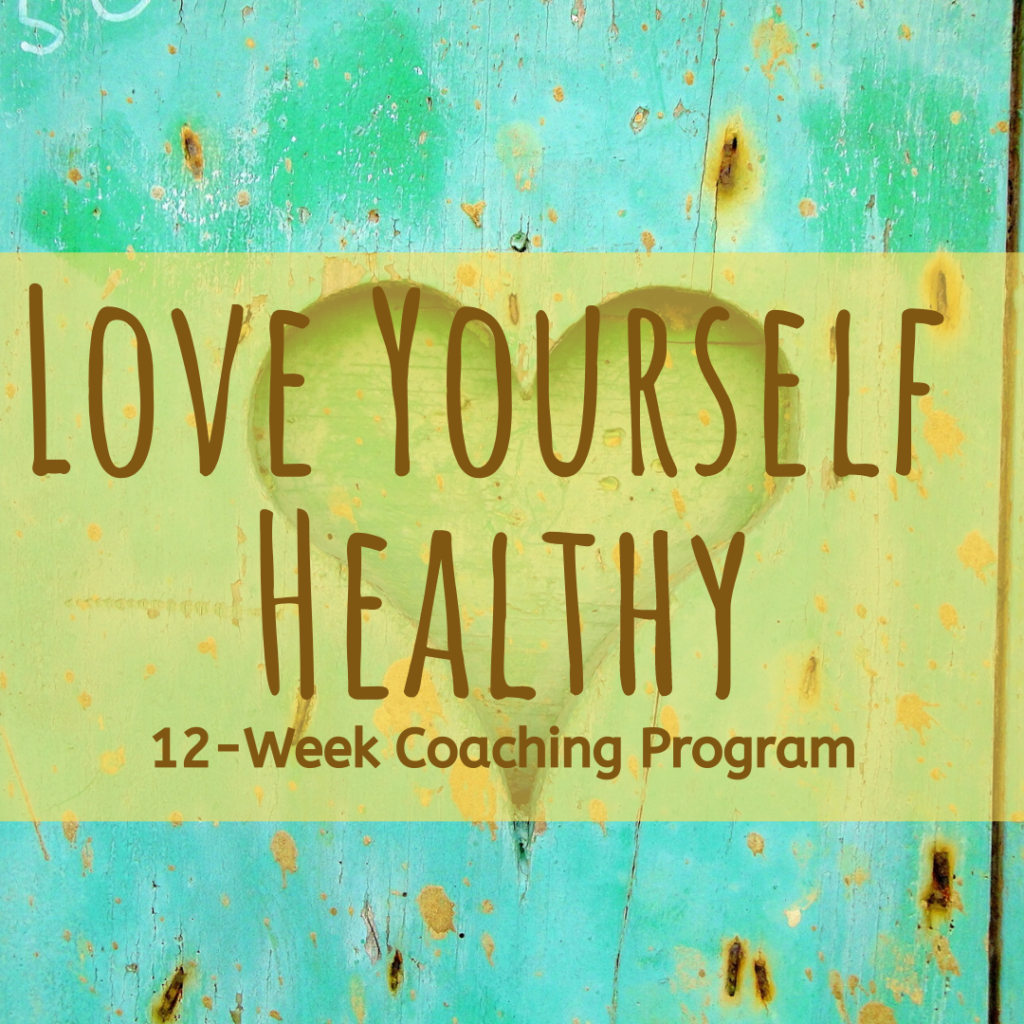 Getting results isn't always easy on your own. That's why I've created the Love Yourself Healthy 12-Week Signature Program.
This is a one-on-one, individualized coaching program where you have me, Rachel Joy Olsen, to help guide you to your goals. Each week we will discuss a specific topic and help you solve a problem you have that when figured out will get you closer to your ultimate goal.
---

---
GET STARTED WITH THESE FREEBIES!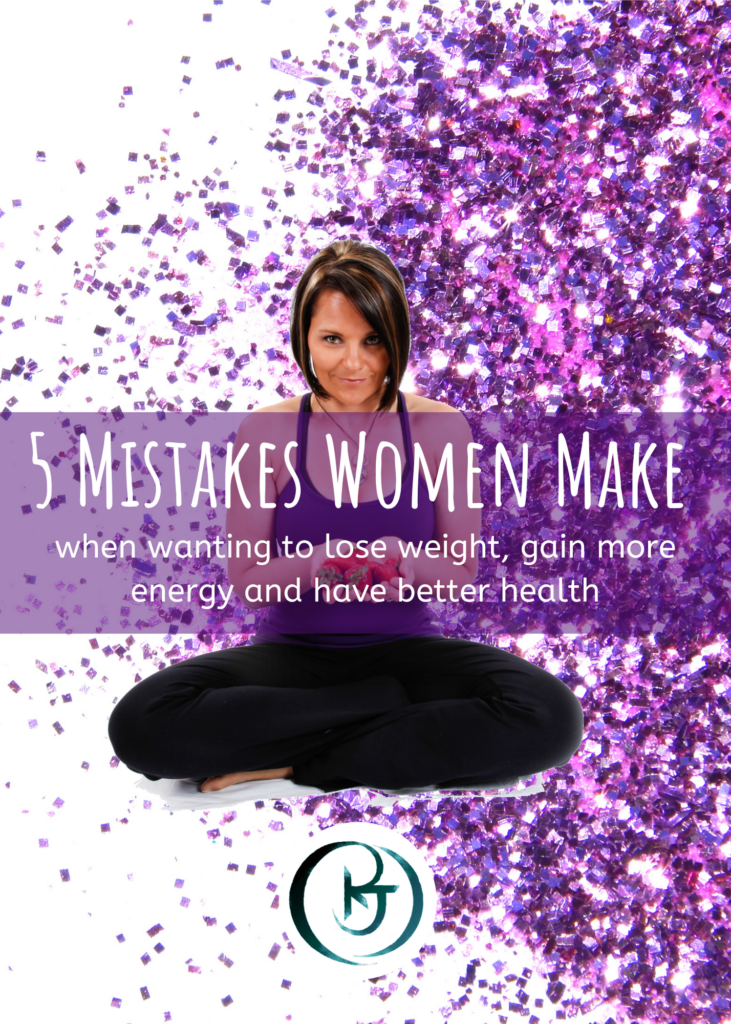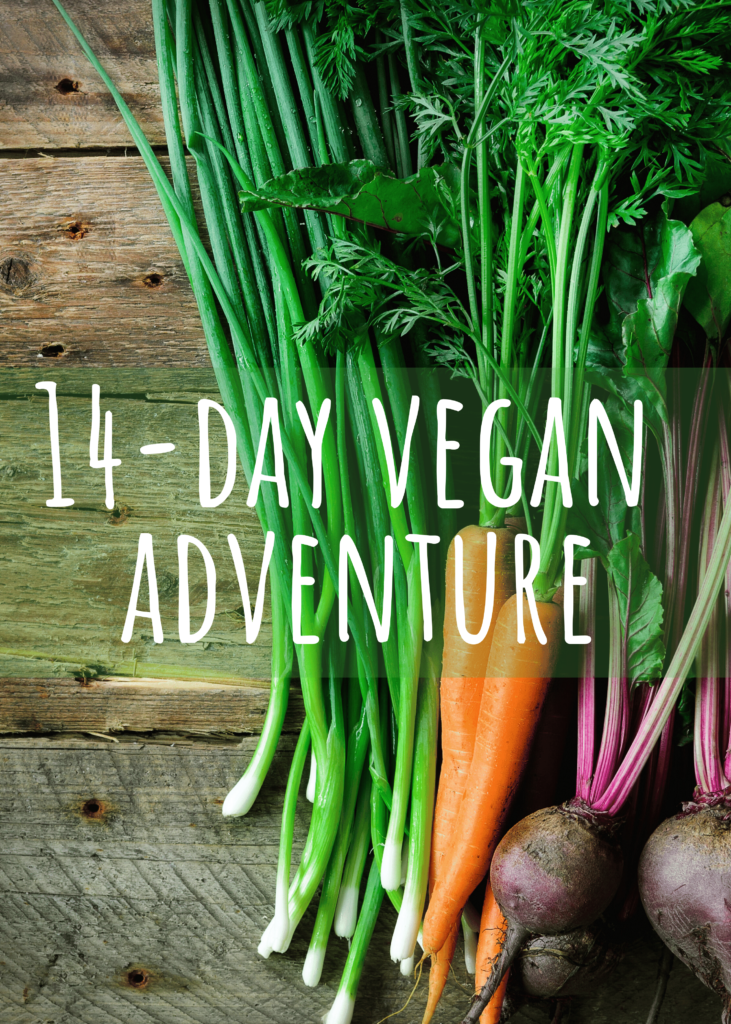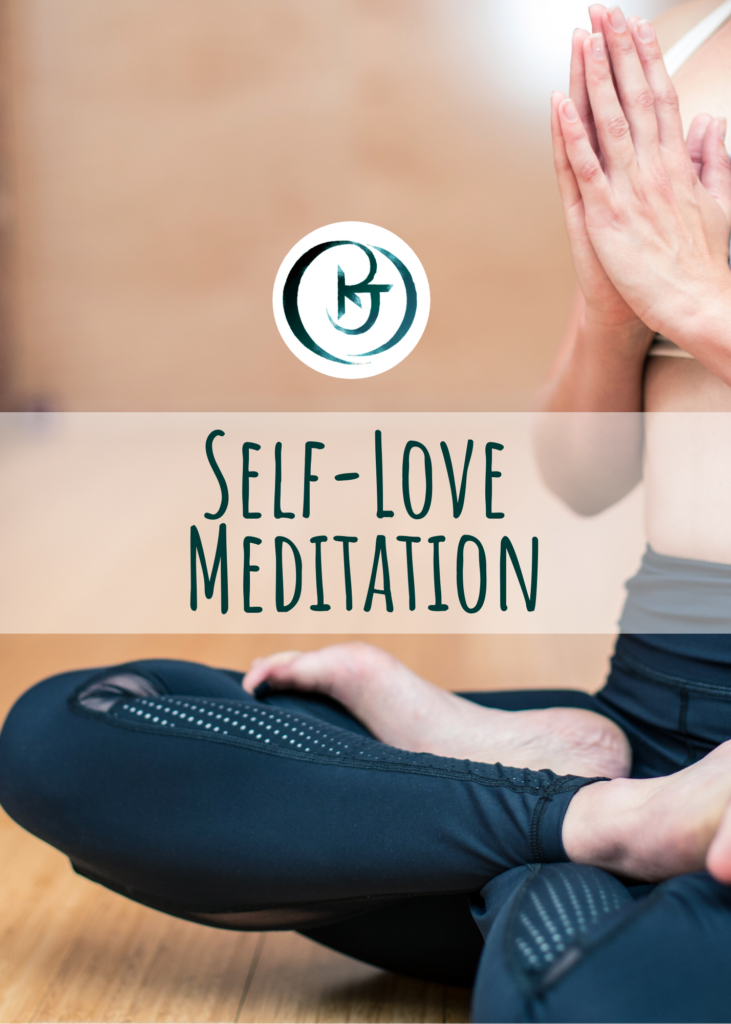 ---
A Beginner's Guide To Going Meatless is the latest book by Rachel Joy Olsen. This book is the perfect companion for anyone looking to gain better health through nutrition or for someone looking to make the switch to a 100% plant-based diet.
eBook available now!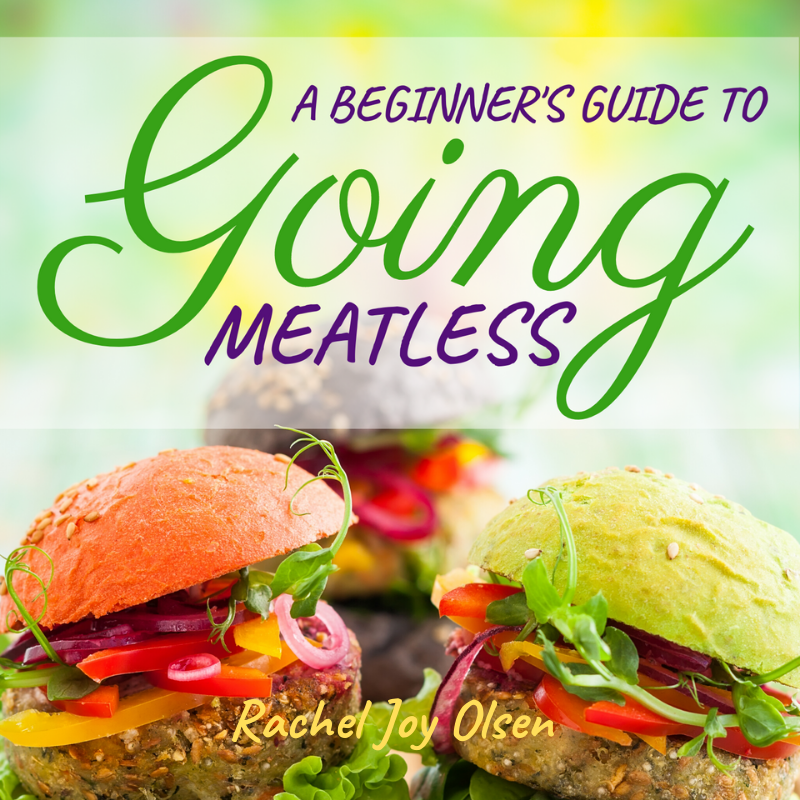 ---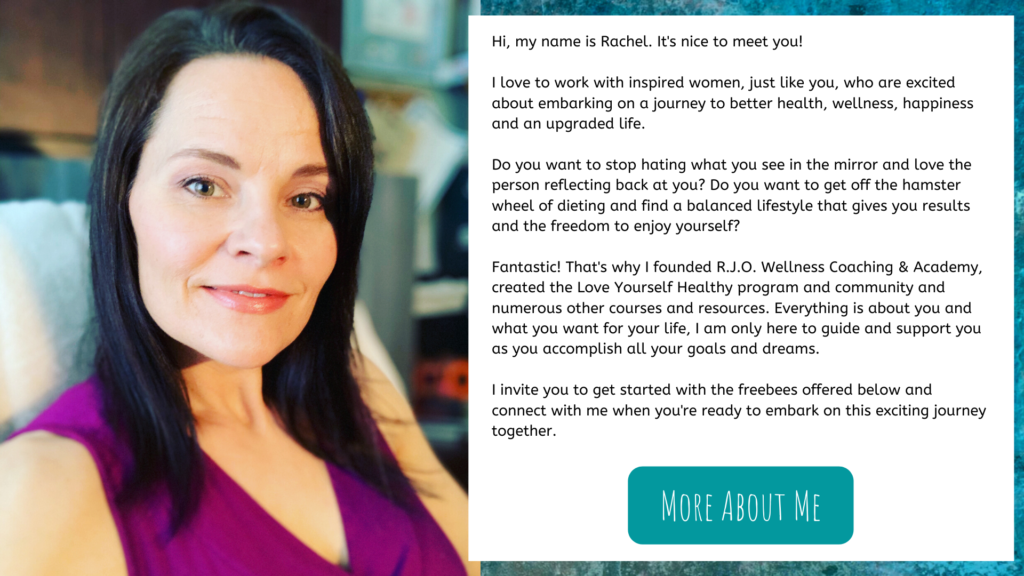 WHAT MY WONDERFUL CLIENTS HAVE TO SAY
"After coaching with Rachel, I have more energy and I am stronger than ever before. Even though I deal with MS, Rachel inspires and encourages me to love myself and go for the life I desire! Her products and services have the best investment I could have made for myself! She has changed the way I live my life forever!"

Annette M., MS Ambassador
"Before investing in coaching sessions with Rachel many months ago I had a sedentary life style, low energy levels and felt lost in my life direction. During each session, Rachel encourages me, helps me set clear, SMART goals and inspires me to believe that I can accomplish things I thought I could never do. She provides me with regular support, giving me a listening ear and program adjustments when I need it. Along with the exercise Rachel continually teaches me about healthy eating and how whole foods support my hard work in the gym and other areas of my life. Since working with Rachel, I feel more energetic and confident about accomplishing my heath and wellness goals."

Joanne Lee, Pharmacist
---
FROM THE BLOG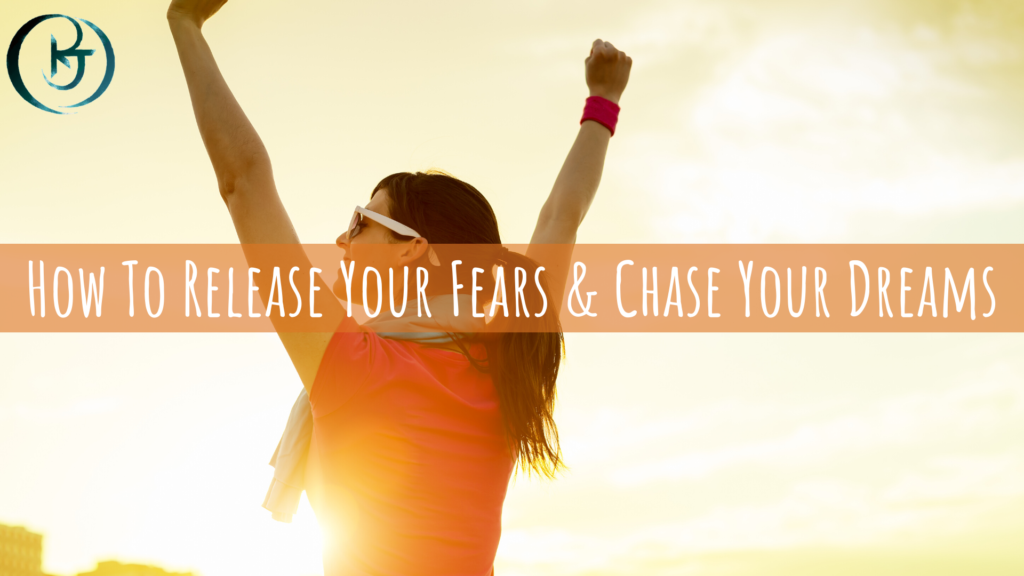 How To Release Your Fears & Chase Your Dreams
Fear plays a huge role in most people's lives. Fear is something that holds people back from doing anything in their lives. Fear is either real or imagined. You may be wondering what fear has to do with the theme of Living Meatless… well, the choice to embrace a vegan lifestyle can be daunting for Read More…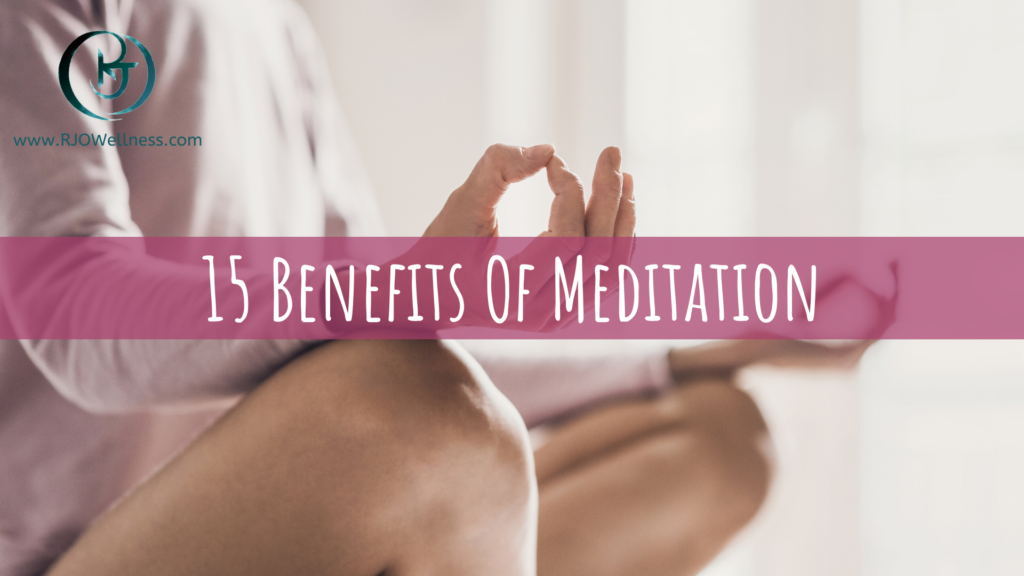 15 Benefits Of Meditation
Meditation is increasing in popularity as more people discover its benefits; which are numerous. This ancient healing practice is used to enhance mental, emotional and physical health in many ways. In this blog, I will review various benefits of meditation. The benefits of meditation have been proven in science-based research and include: Read More…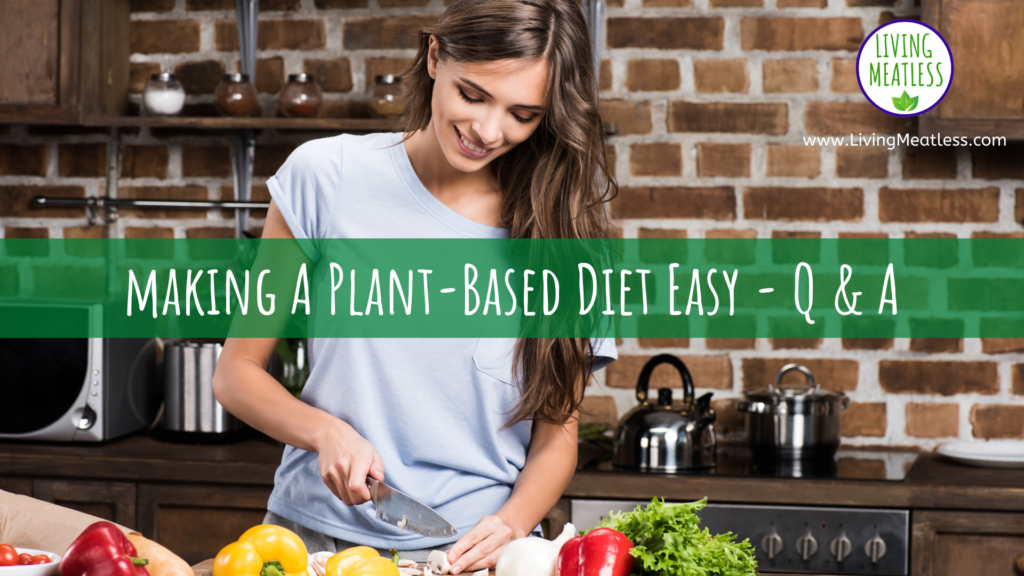 Making A Plant-Based Diet Easy
I have been a plant-based nutrition coach for over 10 years, shortly after I started my own journey to a plant-based (vegan) lifestyle. I have coached hundreds of people to make the switch and continue to inspire more, especially as this lifestyle gains more and more popularity. Science shows that eating a diet rich in Read More…