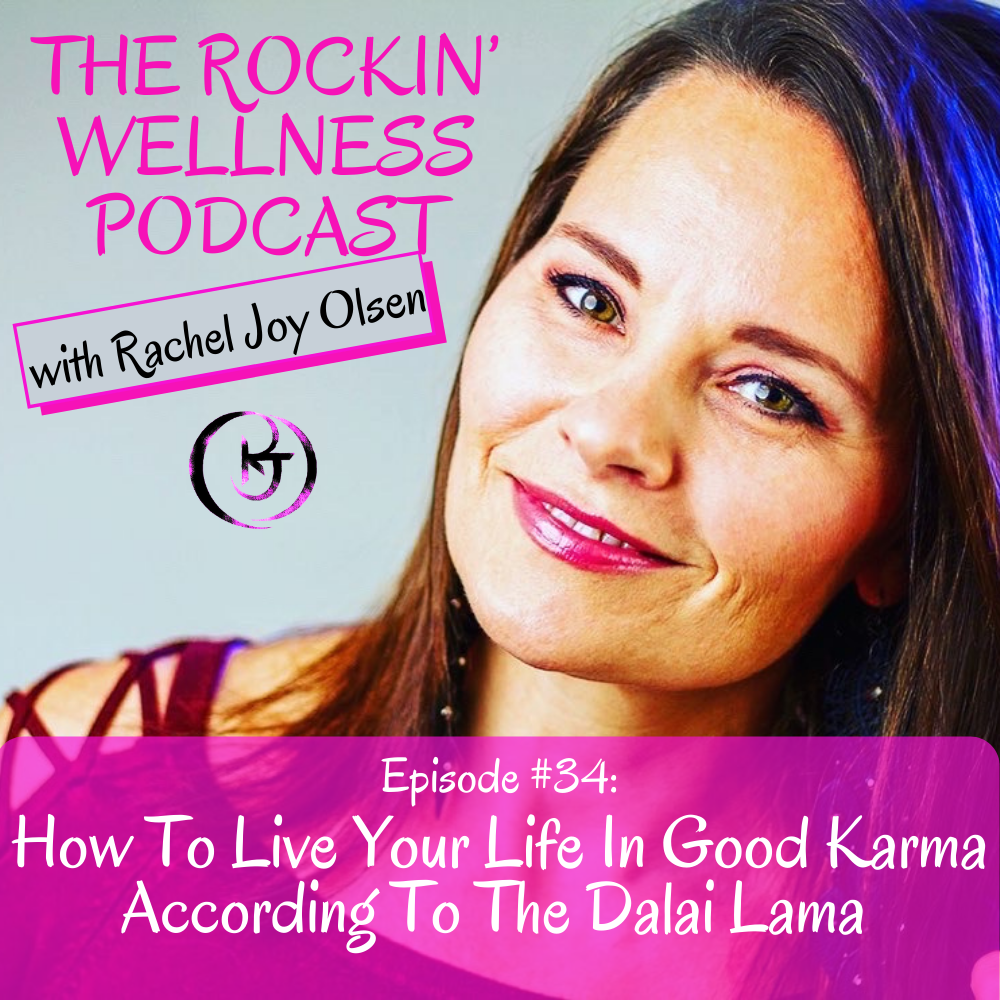 In today's podcast, you are going to learn how to live your life in good karma, according to the Dalai Lama. I chose this topic today because I thought having a positive focus on the basic rules of how to live a good life was a great way to start this new year. One that we hope will be better than the last but also know will likely still come with it's own hardships and difficulties. 
Show Notes
Recommended Links:
The Power Of Now by Eckhart Tolle
How To Live Your Life With Good Karma – R.J.O. Wellness Blog Post
Thank you for listening!
The Rockin' Wellness Podcast is a 100% listener supported podcast. To support this podcast CLICK HERE to purchase a supporter membership. I am grateful for your support!
Please subscribe to this podcast on iTunes and Spotify listen to it on the go! Share this podcast with anyone you feel would enjoy this podcast and please leave a review.
CLICK HERE to see and listen to all episodes.
Please like our Facebook page at: www.Facebook.com/TheRockinWellnessPodcast
Thanks for listening and for your support!
Until next time!
Keep rockin' your wellness!
Rachel Joy Olsen, BSc., MBA, Podcast host, health & wellness coach, author