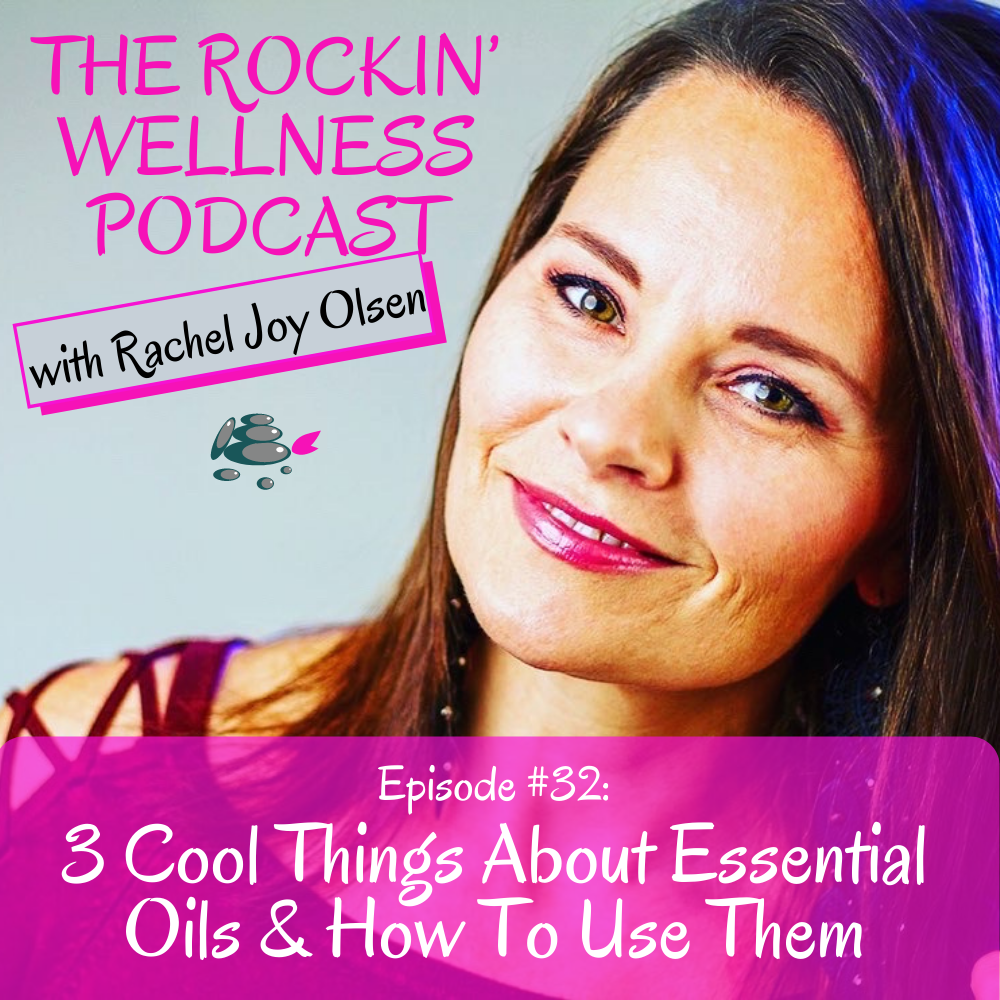 In this episode, you will hear an audio from an Intro To Essential Oils class I did not too long ago with a group of amazing ladies! In this presentation, you will learn three cool things about essential oils, three ways to use essential oils and some ways you can get them into your home.
Show Notes
I first starting using essential oils over a year ago. I would use them mostly for  diffusing and to smell in my yoga classes. Before using essential oils I had no idea how powerfully healing, physical and emotionally, these oils were. I have always struggled with muscle pain from intense workouts, quite a bit of anxiety and always looked for a chemical free cleaner I could use in my home but could never find one I liked. Then, I was introduced to the oils by my massage therapist and another girlfriend of mine who swore by these oils. They gave me a couple of samples and that's when it became very clear to me that I had to have these oils in my life and learn as much as I could about how I could share them with others. Now, when I have muscles pain I use the oils to help soothe them. Now when I'm feeling anxious, I inhale and diffuse the oils and I LOVE making my own cleaner with the oils because I can be confident knowing there are no chemicals added that could be harmful to myself, my boyfriend or my pets. I now have the pleasure of sharing the oils with others and see them have transformative experiences with them. When I see people struggle with stress or sleep issues who now have a tool to use to help them receive this suffering, it warms my heart knowing that because I had the courage to share and they now feel better. 
Want to learn more about essential oils and how they can help you? Connect with me to book a FREE Wellness Consultation.
Thank you for listening!
The Rockin' Wellness Podcast is a 100% listener supported podcast. To support this podcast CLICK HERE to purchase a supporter membership. I am grateful for your support!
Please subscribe to this podcast on iTunes and Spotify listen to it on the go! Share this podcast with anyone you feel would enjoy this podcast and please leave a review.
CLICK HERE to see and listen to all episodes.
Please like our Facebook page at: www.Facebook.com/TheRockinWellnessPodcast
Thanks for listening and for your support!
Until next time!
Keep rockin' your wellness!
Rachel Joy Olsen, BSc., MBA, Podcast host, health & wellness coach, author