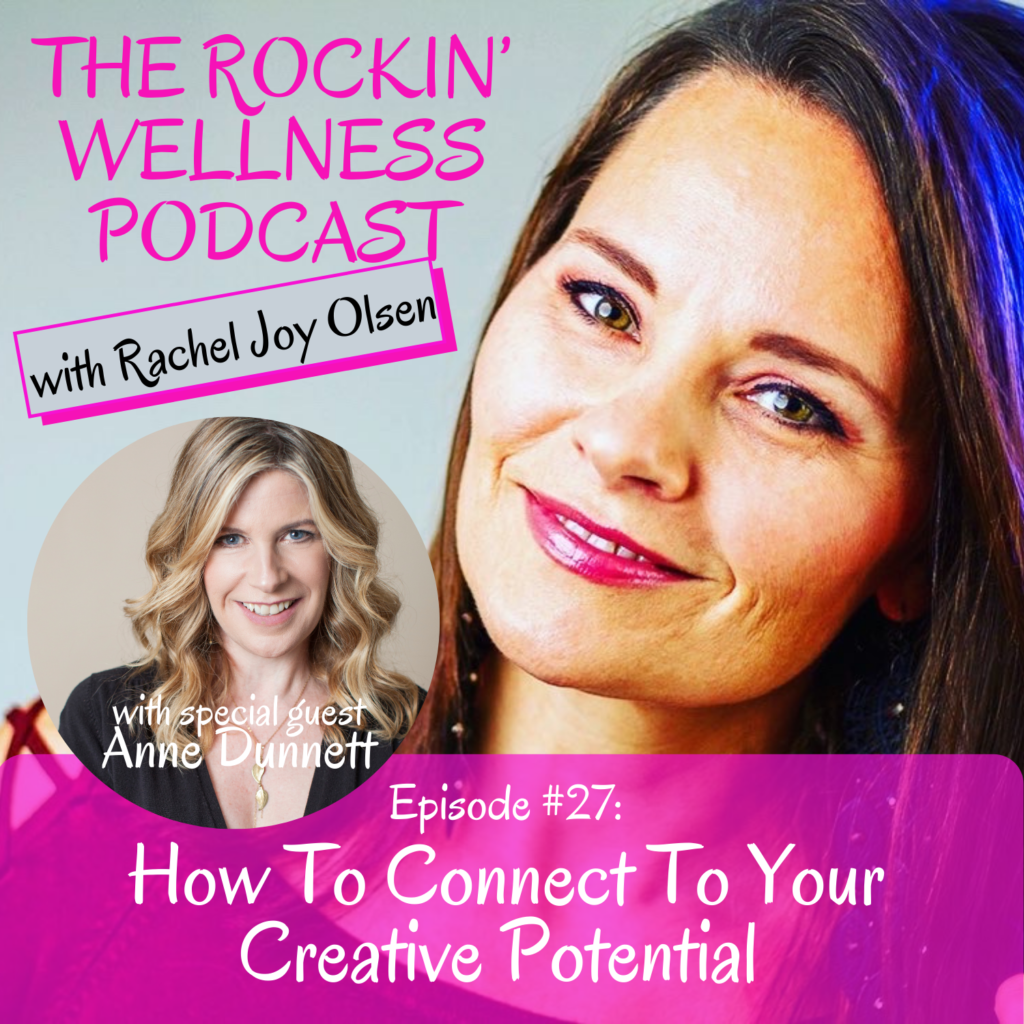 Welcome to episode 27, of The Rockin' Wellness Podcast. In today's podcast you will learn how to connect to your creative potential to live a passionate, inspiring and balanced life. In this episode, I've invited special guest Anne Dunnett, Haiku poet and author of The Mindful Poet: Celebrating a Year of Haiku to teach you about the creative power and mindfulness practice of writing Haiku.
When I first met Anne, I was at a wellness retreat and at first had no interest in going to a workshop on writing Haiku. However, I am always open to growing and learning something new so I attended the workshop and was very impressed. You will learn a little more about what I learned and how I grew from this experience and how you can too by staying open to new experiences.
Show Notes
The Sacral Chakra is where you creative potential stems from. Please CLICK HERE to enjoy this FREE sacral Chakra meditation to help open this energy centre.
My guest today is Anne Dunnett, Haiku poet and author of The Mindful Poet: Celebrating a Year of Haiku.
Anne is a haiku poet and visual designer based on Vancouver Island and we met at a wellness retreat I went to on Vancouver Island. In her workshop, Anne teaches her participants the philosophy behind the Haiku and debunked traditional thoughts about wiring these short poems. Anne says that haiku is an invitation to be in the moment and connect with nature and that's exactly what I gained from the workshop. It was eye opening to see how ancient poets took time to be present and connect with nature before writing Haiku. This of course is something I really enjoyed because I'm all about mindfulness, enjoying the present moment and connecting to nature. Overall it was a very enjoyable experience.
Anne's experience from writing haiku has shown her that haiku is a powerful tool for mindfulness. It can provide healing and helps us to experience the simple moments within ourselves in a beautiful way. Her purpose and passion is showing others how the philosophy of haiku can offer a new way of looking at life, especially during these challenging times. Her haiku poetry has won honourable mentions and has been critiqued and reviewed by some of the known haiku poets in North America. Some of her haiku has been featured in haiku anthologies. She recently self published her first book, The Mindful Poet – Celebrating a Year of Haiku based on her weekly newsletter. She is currently offering online workshops, creating new programs, haiku meditations and design offers that follow a Zen approach and the simplicity of what haiku represents visually.
Connect with Anne on: