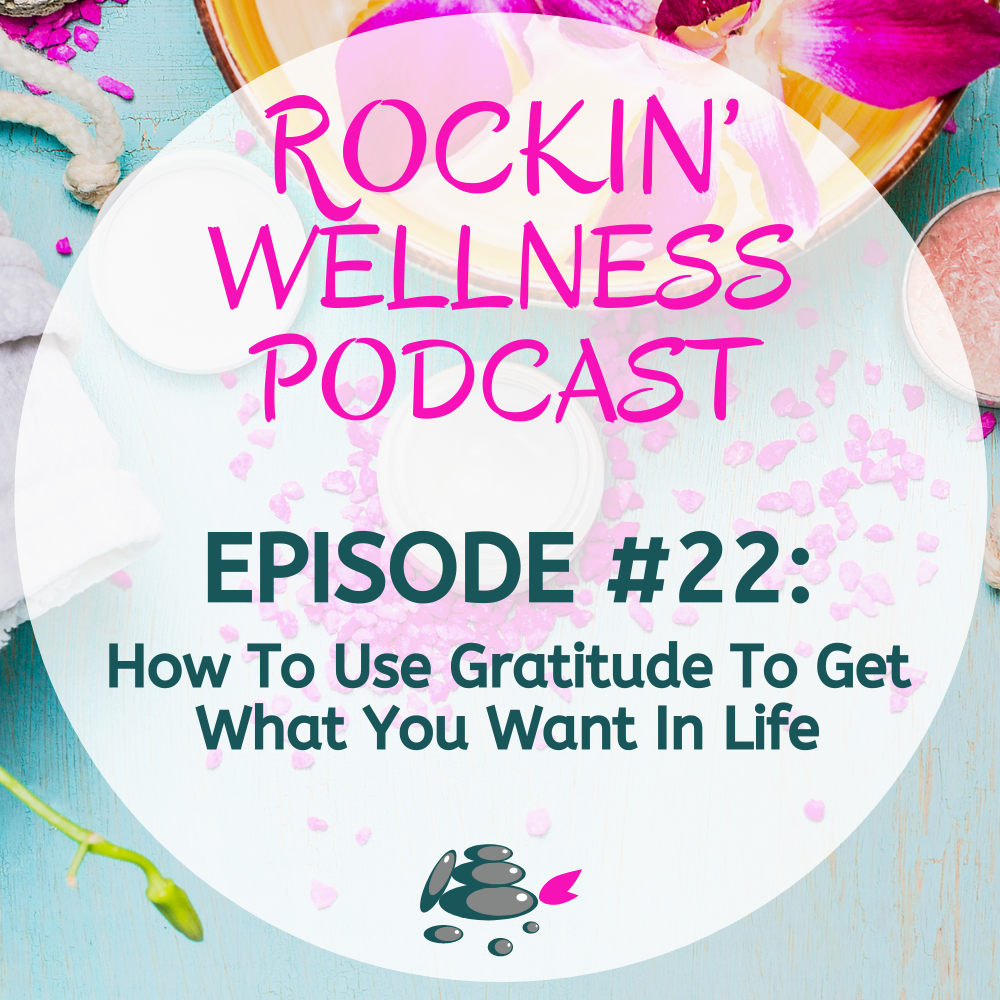 Welcome to episode 21 of the Rockin' Wellness Podcast and thank you for tuning in. I am your host Rachel Joy Olsen. I am the author of A Beginner's Guide To Going Meatless, Heath and Wellness Coach and Yoga Instructor. Many people are suffering with poor health and a lack of wellness. It is my mission, with this podcast, through the teachings of yoga, the use of essential oils, whole food nutrition and encouraging an active lifestyle to help you stop hating what you see in the mirror, discover your deepest desires and love yourself unapologetically.
In today's episode, you will learn how to use gratitude to transform your life. The benefits of practicing gratitude are endless. People who regularly practice gratitude by taking time to notice and reflect upon the things they're thankful for experience more positive emotions, feel more alive, sleep better, express more compassion and kindness, and even have stronger immune systems.
Show Notes
Gratitude is one of the best ways to transform your life. As you learn from this podcast, there are many ways you can live a life of abundance through gratitude and giving thanks.
Here are a few more resources to help you gain an attitude of gratitude:
Book: The Magic By Rhonda Byrne
Blog: How To Use Gratitude To Get What You Want In Life (podcast transcript)
Thank you for listening!
The Rockin' Wellness Podcast is a 100% listener supported podcast. To support this podcast CLICK HERE to purchase a supporter membership. I am grateful for your support!
Please subscribe to this podcast on iTunes and Spotify listen to it on the go! Share this podcast with anyone you feel would enjoy this podcast and please leave a review.
CLICK HERE to see and listen to all episodes.
Please like our Facebook page at: www.Facebook.com/TheRockinWellnessPodcast
Thanks for listening and for your support!
Until next time!
Keep rockin' your wellness!
Rachel Joy Olsen, BSc., MBA, Podcast host, health & wellness coach, author