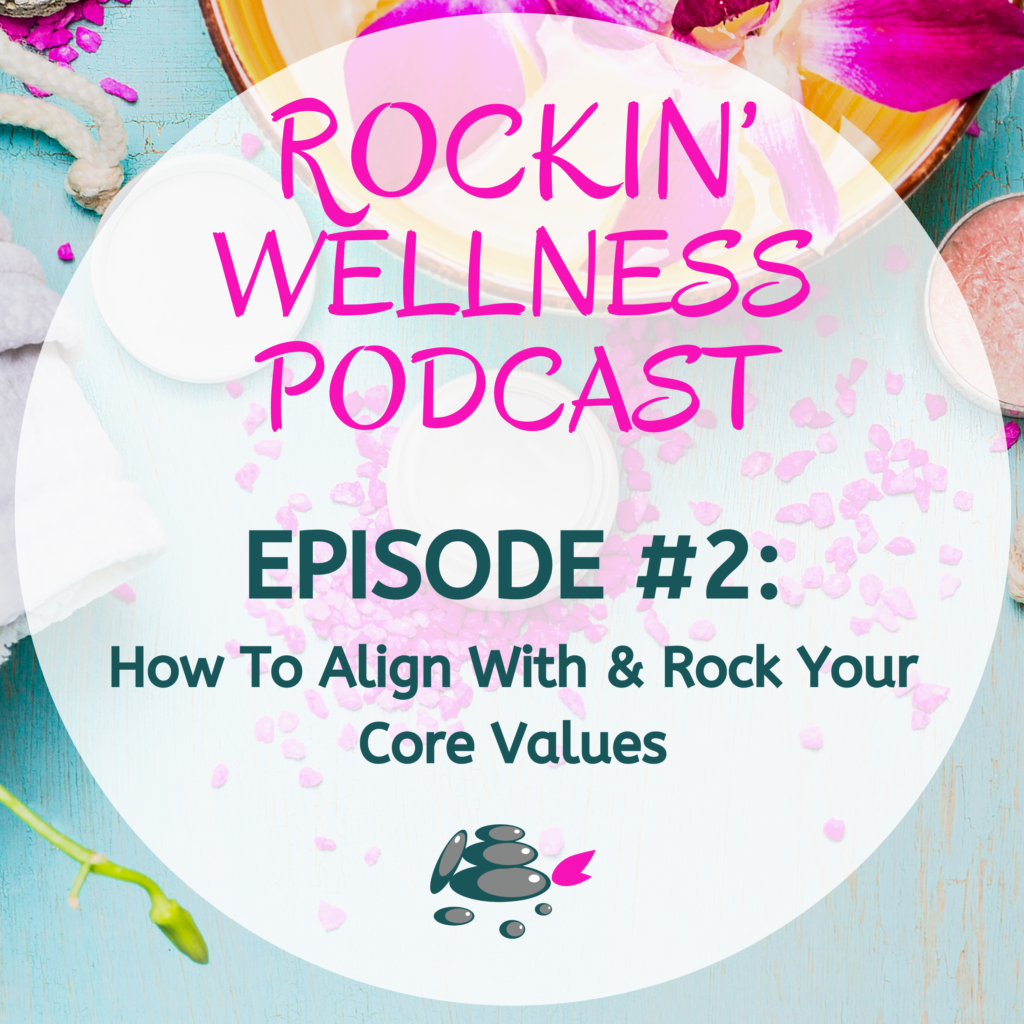 Show Notes:
If you enjoyed this episode and would like to learn more about this topic, please read my blog, "How To Align With Your Core Values."
In this episode, you will learn about your core values, how to prioritize them and how to live your life in a way that aligns with your core values.
The Rockin' Wellness Podcast is a 100% listener supported podcast. To support this podcast CLICK HERE to purchase a supporter membership. I am grateful for your support!
Please subscribe to this podcast on iTunes and listen to it on the go! Share this podcast with anyone you feel would enjoy this podcast and leave a review on iTunes. 
CLICK HERE to see and listen to all episodes.