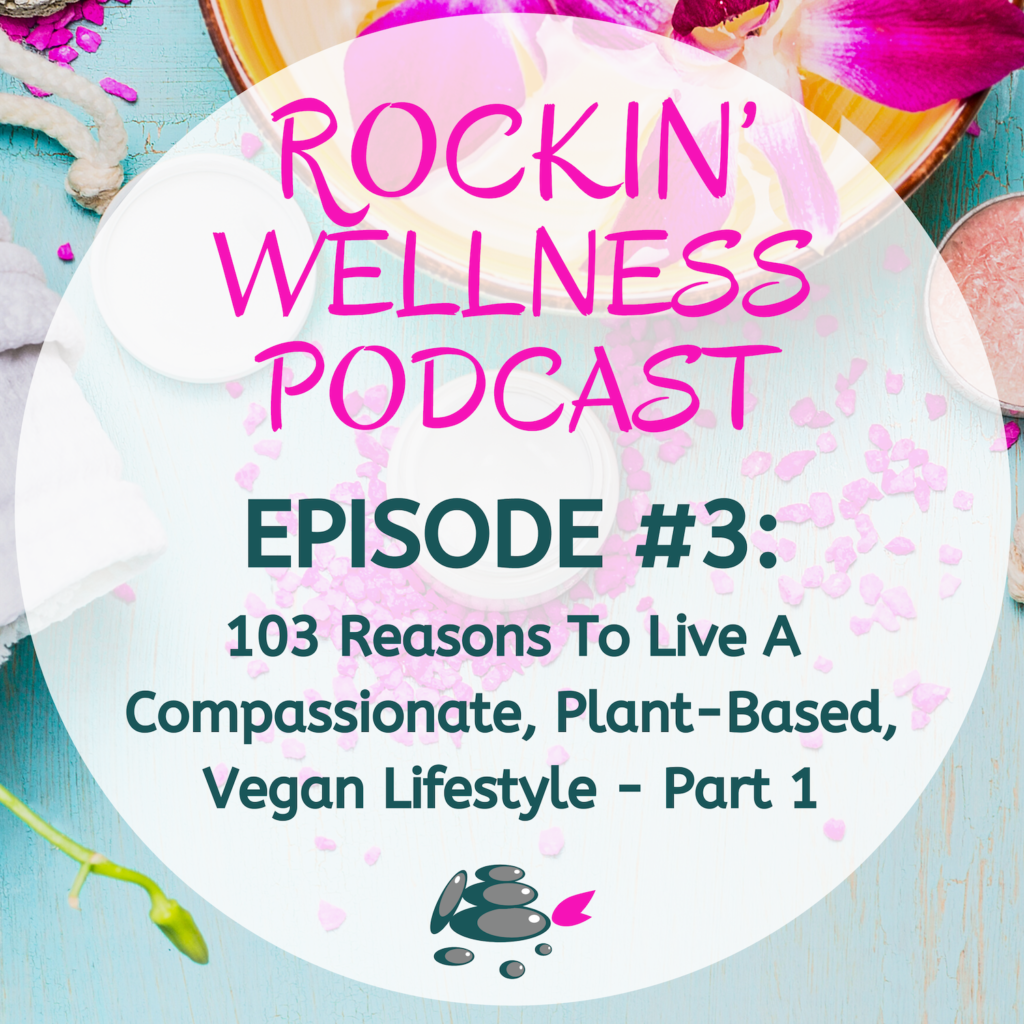 In this episode of The Rockin' Wellness Podcast, which is part one of a two part series, you will learn the top three reason why people choose to live a compassionate, plant-based, vegan lifestyle. Each one of these main reasons will be broken down into subset reasons that will leave you feeling inspired to make more conscious choices that will reflect the compassion, respect and love you have for yourself and all other living beings, human and non-human.
Show Notes
If you enjoyed this episode and want to learn more about these reasons and more please read, "103 Terrific Reasons To Go Vegan."
The Rockin' Wellness Podcast is a 100% listener supported podcast. To support this podcast CLICK HERE to purchase a supporter membership. I am grateful for your support! 
Please subscribe to this podcast on iTunes and listen to it on the go! Share this podcast with anyone you feel would enjoy this podcast and leave a review on iTunes.
CLICK HERE to see and listen to all episodes. 
Thanks for listening and for your support!