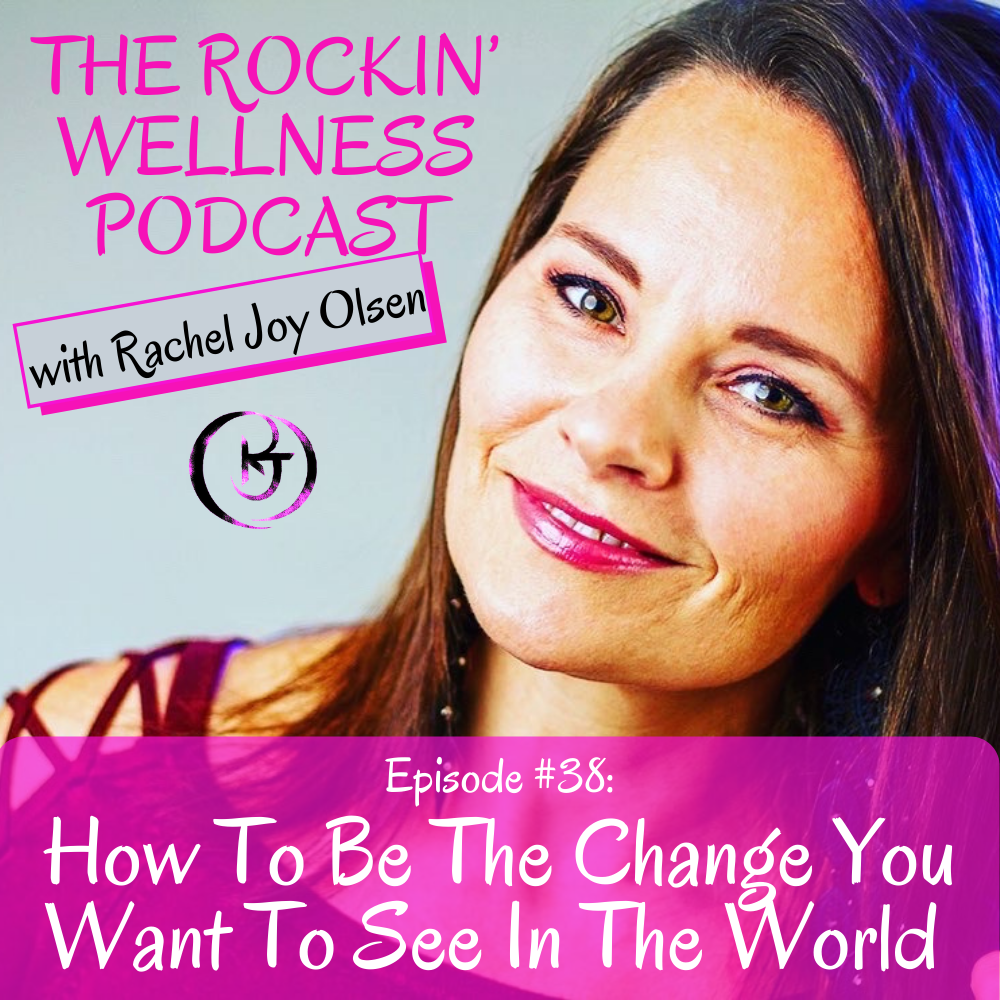 In this episode, you will learn how to be the change you want to see in the world; a concept that was was made famous by Mahatma Gandhi. I will review 10 rules for changing the world according to Gandhi that you can implement in your life today and help make the world a better place.
Show Notes
Book recommendation:
You Can Heal Your Life by Louise Hay – The book is an excellent reference guide to living. Hay teaches us how our emotions effect our physical body and how to maintain health through changing our thoughts and beliefs.
CLICK HERE for the written version of this episode.
Thank you for listening!
The Rockin' Wellness Podcast is a 100% listener supported podcast. To support this podcast CLICK HERE to purchase a supporter membership. I am grateful for your support!
Please subscribe to this podcast on iTunes and Spotify listen to it on the go! Share this podcast with anyone you feel would enjoy this podcast and please leave a review.
CLICK HERE to see and listen to all episodes.
Please like our Facebook page at: www.Facebook.com/TheRockinWellnessPodcast
Thanks for listening and for your support!
Until next time!
Keep rockin' your wellness!
Rachel Joy Olsen, BSc., MBA, Podcast host, health & wellness coach, author