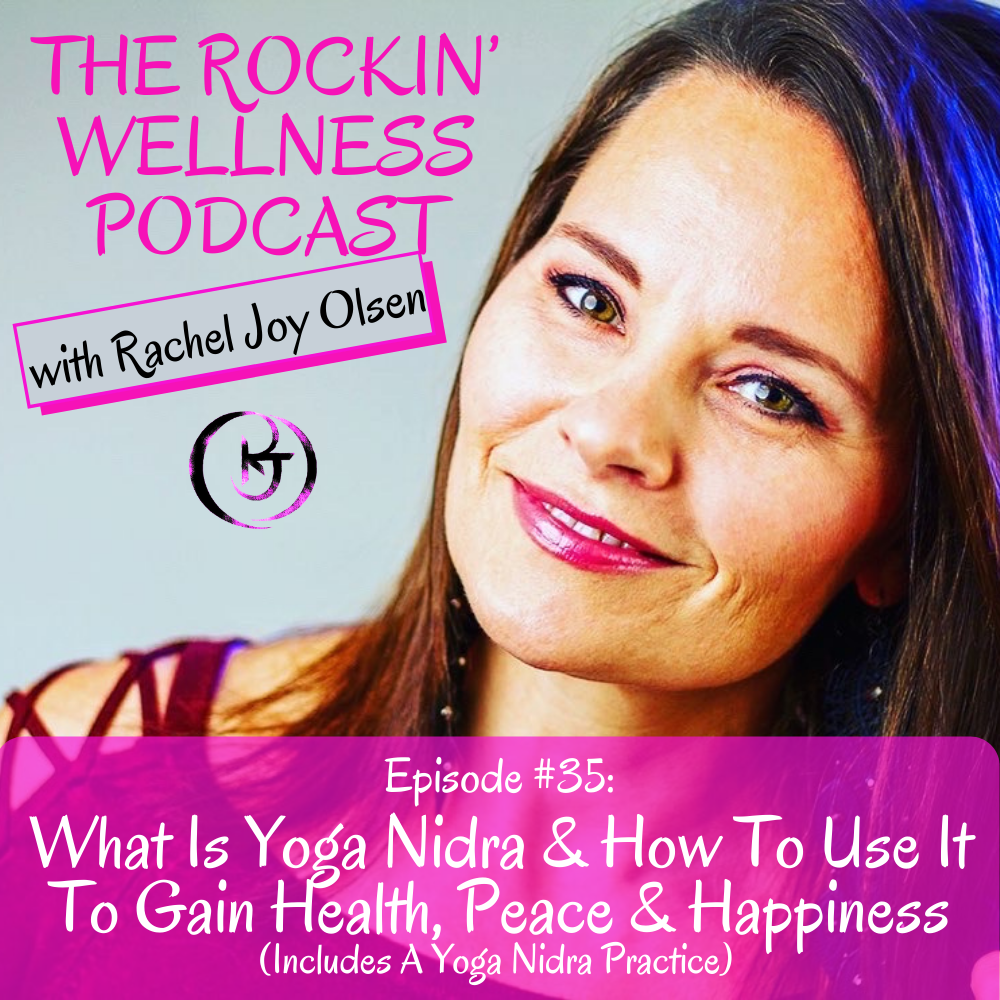 In today's podcast, you will learn about yoga nidra, what it is, the benefits thus type of practice provides, how it differs from a meditation practice and how you can use it to gain better health, peace and happiness in your life.
Show Notes
CLICK HERE to read the written content for today's podcast.
CLICK HERE for more free yoga and meditation classes.
CLICK HERE to register in a live online yoga class.
Thank you for listening!
The Rockin' Wellness Podcast is a 100% listener supported podcast. To support this podcast CLICK HERE to purchase a supporter membership. I am grateful for your support!
Please subscribe to this podcast on iTunes and Spotify listen to it on the go! Share this podcast with anyone you feel would enjoy this podcast and please leave a review.
CLICK HERE to see and listen to all episodes.
Please like our Facebook page at: www.Facebook.com/TheRockinWellnessPodcast
Thanks for listening and for your support!
Until next time!
Keep rockin' your wellness!
Rachel Joy Olsen, BSc., MBA, Podcast host, health & wellness coach, author