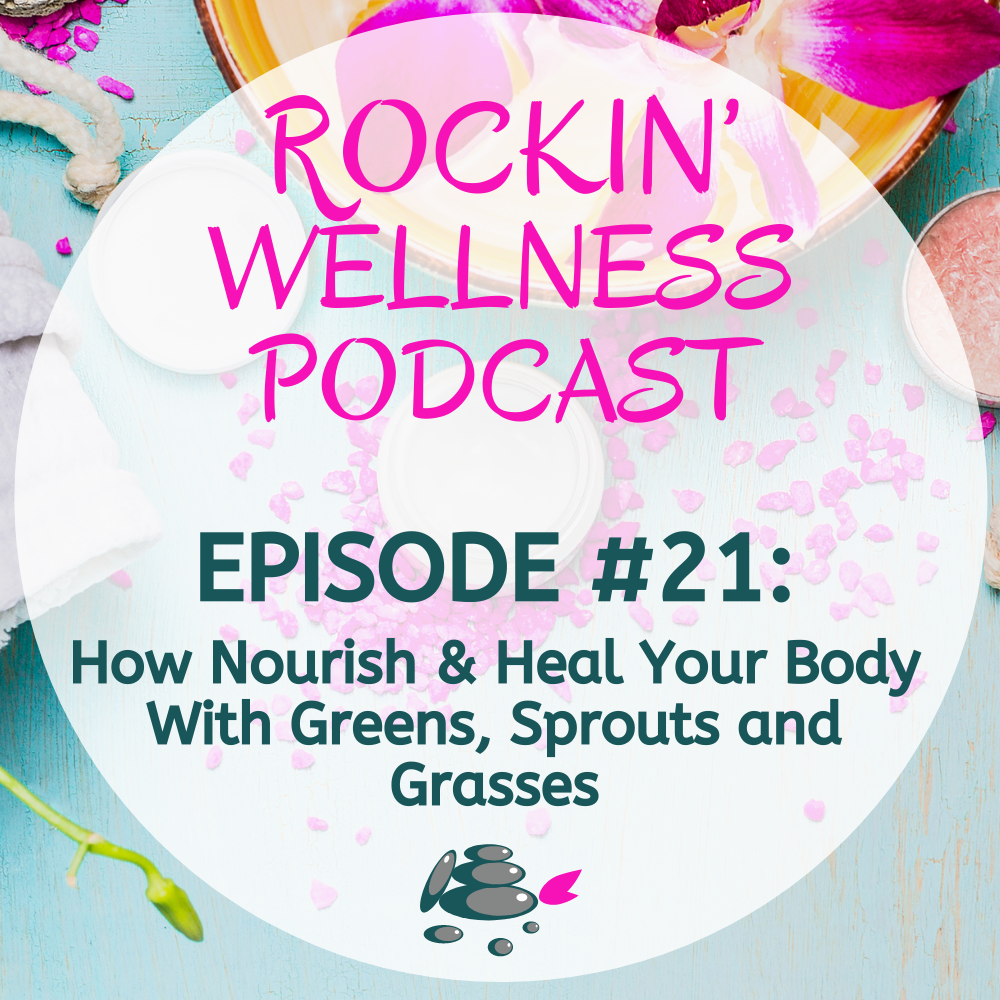 Welcome to episode 21 of the Rockin' Wellness Podcast and thank you for tuning in. I am your host Rachel Joy Olsen. I am the author of A Beginner's Guide To Going Meatless, Heath and Wellness Coach and Yoga Instructor. Many people are suffering with poor health and a lack of wellness.  It is my mission, with this podcast, through the teachings of yoga, the use of essential oils, whole food nutrition and encouraging an active lifestyle to help you stop hating what you see in the mirror, discover your deepest desires and love yourself unapologetically. 
In today's episode, you will learn how to nourish and heal your body with greens, sprouts and grasses. These powerful foods will help bring you optimal health and vitality. Prepare to be inspired to eat sprouts, drink wheatgrass juice and consume vast amounts of greens in your diet. 
Show Notes
Growing sprouts is one of the easiest things you can do to grow nutritionally dense foods for pennies a day and they are considered the healthiest food. CLICK HERE to watch a video as to why they are considered the healthiest food.
To grow sprouts, all you need is:
sprouting seeds
glass mason jar
sprouting lid or cheesecloth
For some sprouts, like sunflower and pea sprouts, you may need a tray
CLICK HERE to watch a video on how to grow your own sprouts.
Hippocrates Health Institute is known for having some of the best tasting wheatgrass juice. CLICK HERE to watch how they grow and make it taste so good.
I know that growing your sprouts and juicing wheatgrass can take time. That is why I usually ingest these nutrient dense foods, as well others, in a powder form. CLICK HERE to make my Superfood Water Recipe to get a boost of nutrition every day.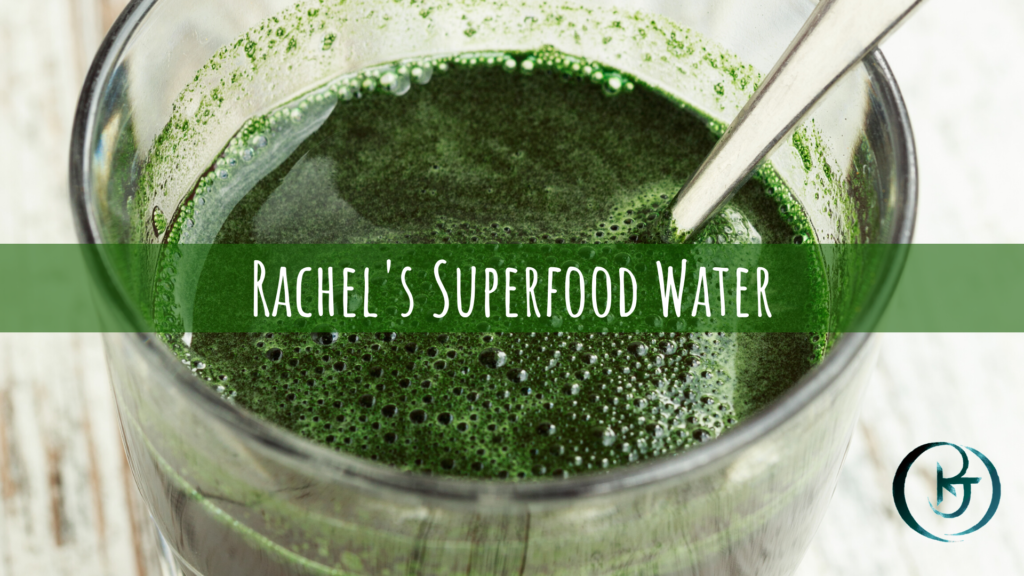 Thank you for listening!
The Rockin' Wellness Podcast is a 100% listener supported podcast. To support this podcast CLICK HERE to purchase a supporter membership. I am grateful for your support!
Please subscribe to this podcast on iTunes and Spotify listen to it on the go! Share this podcast with anyone you feel would enjoy this podcast and please leave a review.
CLICK HERE to see and listen to all episodes.
Please like our Facebook page at: www.Facebook.com/TheRockinWellnessPodcast
Thanks for listening and for your support!
Until next time!
Keep rockin' your wellness!
Rachel Joy Olsen, BSc., MBA, Podcast host, health & wellness coach, author