As a health coach I understand that nutrition plays a huge role in our overall health and well-being.
I have helped many clients make the switch to a whole-food plant-based diet as a way to gain better health and lose excess body fat.
Email me to book a one-one-one consultation to find out more about how I can support you in reaching your goals.
For more information about plant-based nutrition and recipes please visit www.LivingMeatless.com.

---
To learn more about how to live a whole-food, plant-based lifestyle, join the community and gain FREE access to the 14-Day Vegan Adventure!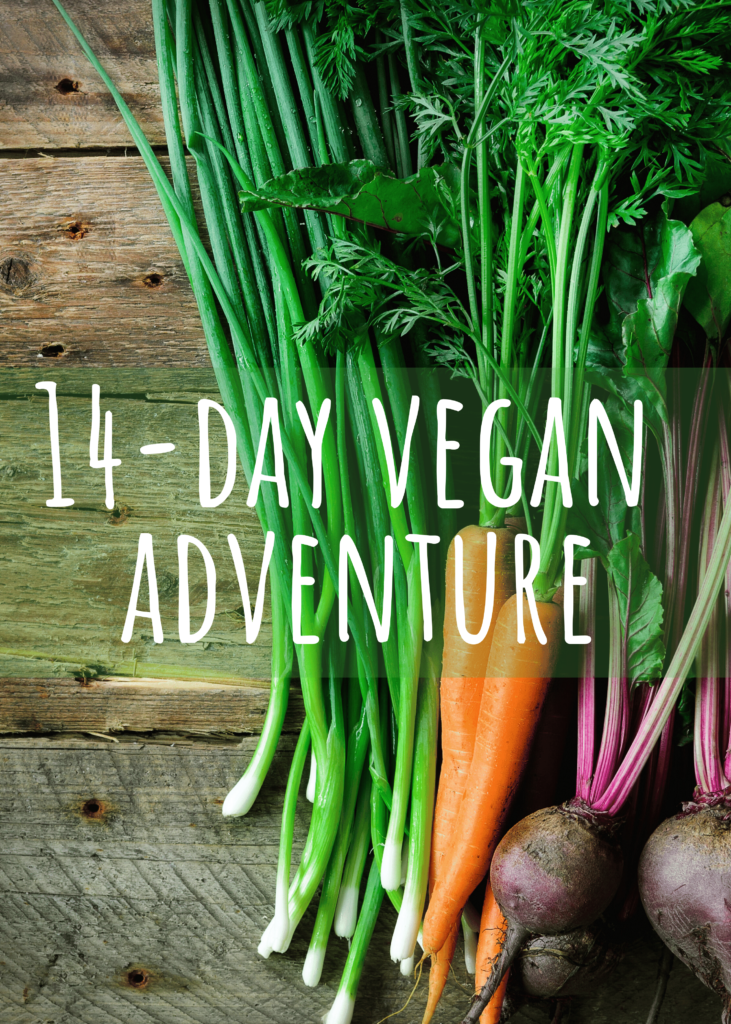 14-Day Vegan Adventure
If you're excited to learn more about what it means to live a plant-based lifestyle this adventure is for you!
Everyday for 14-days you will receive an email with links to access this transformative information.
CLICK HERE to access now!